Grease Recovery Device
---
Customer Page
---
Goslyn Grease Recovery Devices succeed in casual dining, fine dining, fast food, banquet halls, cafeterias, golf clubs, long-term care, hospitals, food courts, and grocery stores.
A Goslyn Grease Interceptors excel in facilities with solid traffic, loads of dishes, pots and pans, and kitchen utensils. The Goslyn is a durable work horse that can easily manage extreme hot temperatures and vast water flows from 3-compartment sinks and automatic dishwashers.
---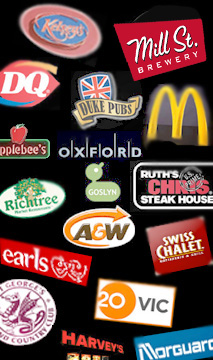 Compliant Customers
Goslyn Customers are grease trap compliant in any jurisdiction. Goslyn customers include golf clubs: Magna Golf Course, Barrie Country Club, Credit Valley, St Georges, Weston, & Bigwin Island to name a few. Quick Service restaurants include A & W, McDonalds, Tim Hortons, Dairy Queen, & Harvey in Ontario. Casual Dining chains include Swiss Chalet, Richtree, Earls, Montanas, Boston Pizza, The Keg, and Milestones. Goslyn systems are located in restaurants and food courts in the Eatons Centre, Pearson Airport, Dufferin Mall, Yorkdale Mall and the Air Canada Centre. Goslyn Grease Interceptors in property managemant firms include Oxford Properties, Brookfield, 20 Vic Retail, and Morguard Properties.
Other Goslyn installations include LeisureWorld Long-Term Care, Crowne Plaza Hotels, Four Points Sheraton, Best Western, Holiday Inn Suites, York University, Appleby College and Carleton University.
---